THE BEST SOLUTION WITH CBCT












THE BEST SOLUTION WITH CBCT & PANORAMIC,
PaX-Duo3D
| | |
| --- | --- |
| The Practical 2 in 1 System | |
| The Optimal FOV Size for Dental Diagnosis | Multi FOV 5X5, 8.5X5, 8.5X8.5, 12X8.5 |
| Auto Switching Sensor System | Convenient and safe to operate |
| The Superior Panoramic Image | |
THE MOST PRACTICAL FOV SIZE FOR PATIENTS' TREATMENT PLAN,
PaX-Duo3D
PaX-Duo3D provides multi FOV sizes (from 5x5 to 12x8.5) to meet customers' various demands. Accordingly, it ensures that only the region of interest is captured based on the diagnostic purposes.
With the small FOV, you could capture the right part of the dental structure reducing X-ray dose to the patient and eliminating the unnecessary parts.
In addition, with the larger FOV sizes, you are able to perform oral and implant surgery providing clear and right-size images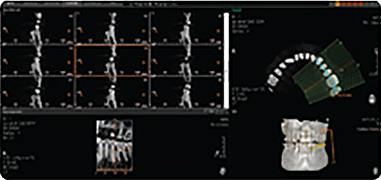 FOV 5x5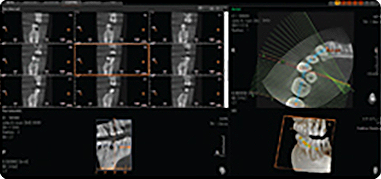 FOV 8x8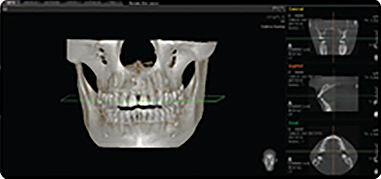 FOV 12x8.5
OPTIMIZED PANORAMIC DIAGNOSIS
PaX-Duo3D Provides the most precise and high quality panoramic image.
Clear and sharp panoramic image brings you better diagnostics.
Enhanced details especially in the anterior and dental roots can be viewed.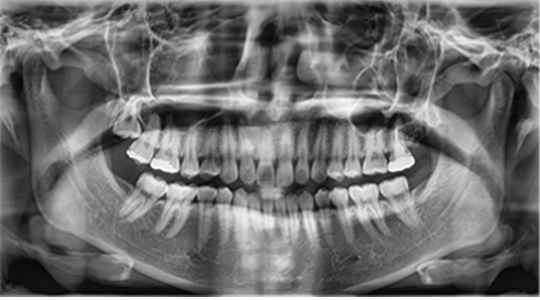 Auto-Switching between Panoramic & CBCT Sensors
PaX-Duo3D provides the most precise and high quality panoramic image by innovative imaging process and accumulated experience in dental imaging from VATECH. It improves your diagnostic accuracy with increased treatment planning and patient satisfaction.
Panoramic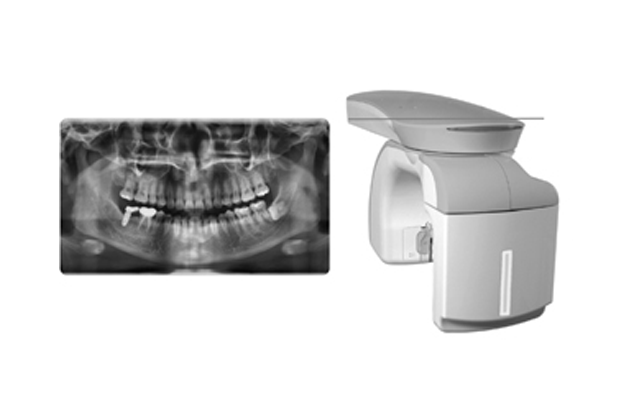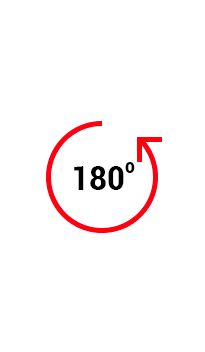 CBCT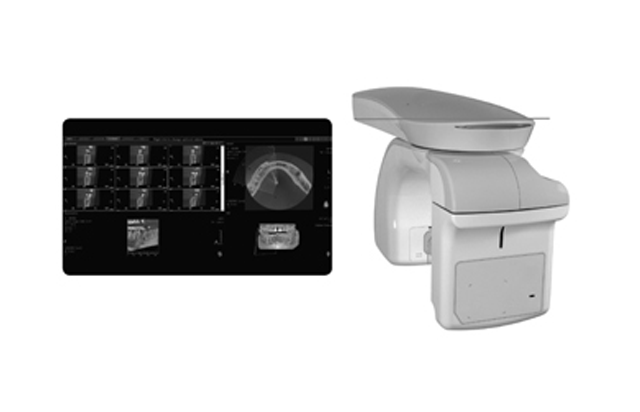 Auto-Focusing Technology (Optional)
PaX-Duo3D is equipped with a unique panoramic imaging process Auto Focusing Technology.
The 'Auto-Focusing' function optimizes a radiographic image by compensating an incorrect patient positioning and untypical patient arches without the need for multi radiographic scans.
Case 1
Before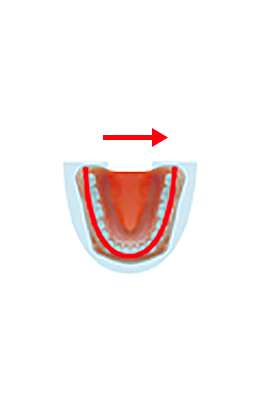 After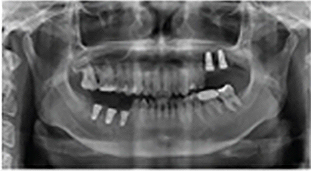 Case 2
Before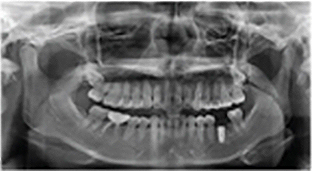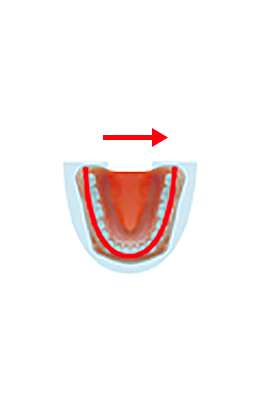 After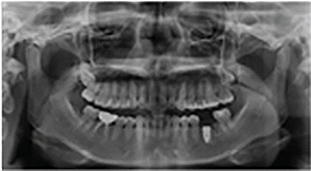 SPECIFICATION
Function
CBCT + Panoramic
FOV Size (cm)
8x8 : Multi[5x5, 8x5, 8x8]
12x8.5 : Multi[5x5, 8x5, 8.5x8.5, 12x8.5]
Scan Time
CBCT : 15sec. [Standard] / 24sec. [High]
Pano : 13.5sec. [HD]/ 10.1sec. [Normal]
CBCT Sensor
CMOS Sensor
Focal Spot
0.5mm
Generator Voltage
CBCT : 50~90 kVp
Pano : 50~90 Kvp
Generator Current
CBCT : 2~10 mA
Pano : 4~10 mA
Voxel Size
0.12~0.3 mm
Reconstruction Time
Less than 90 sec.
Rotating Unit Scan Angel
360°
Patient Position
Standing / Wheel-chair accessible
Dimension
[W x D x Hmm(inch)]
1070[42.1]x 1570[61.8]x 2346[92.4]
Weight
220 kg [485 lbs]
The specificaltions are subject to change without prior notice.
DIMENSIONS
Pano/CBCT