FOR GREEN RADIOGRAPHY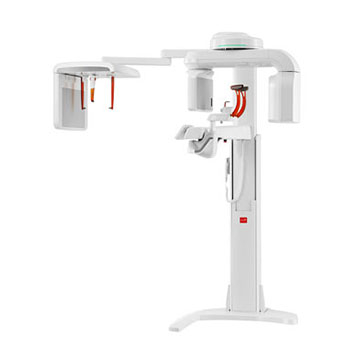 FOR GREEN RADIOGRAPHY!
IT'S YOUR PRIDE, GREEN INNOVATION
PaX-i3D Green
PaX-i3D Green produces superb diagnostic images, which will be a source of pride for any dental practice, and improving the health and safety of your patients at the same time.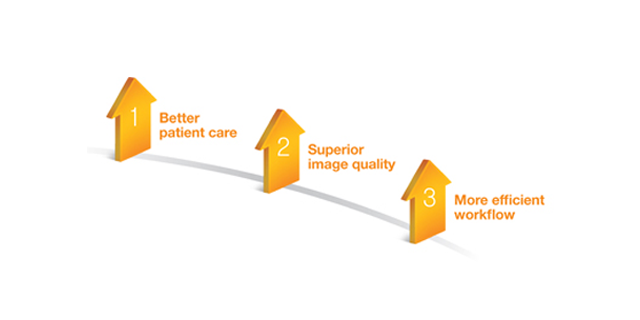 PROFESSIONAL DIAGNOSTIC VALUE WITH 3D IMAGES
PaX-i3D Green provides Multi FOV sizes ranging from 5X5 to 15X15.
Because of its increased FOV size, PaX-i3D Green offers much higher diagnostic value for professionals.
FOV 10x8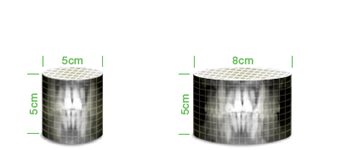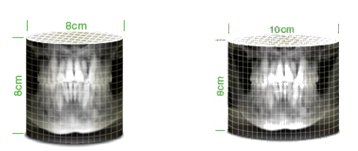 FOV 16x10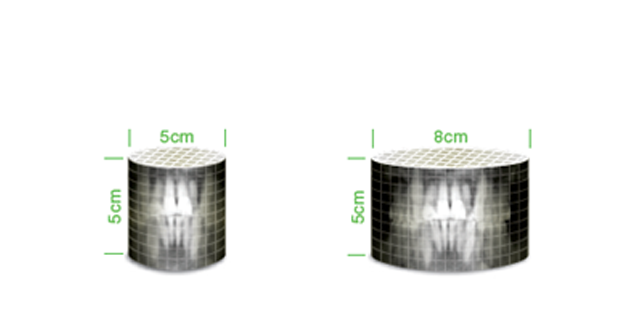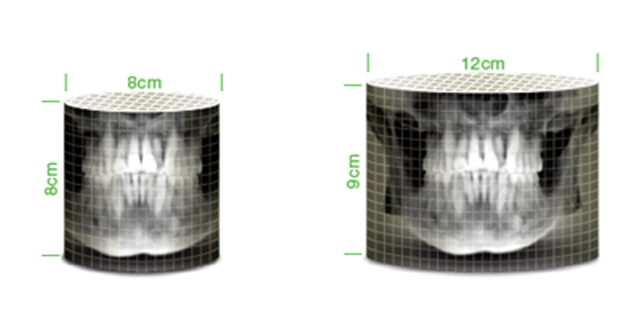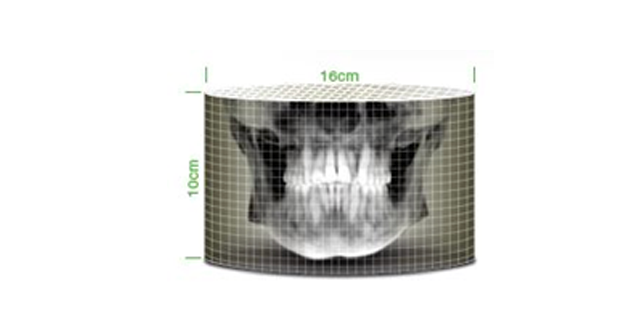 FOV 15x15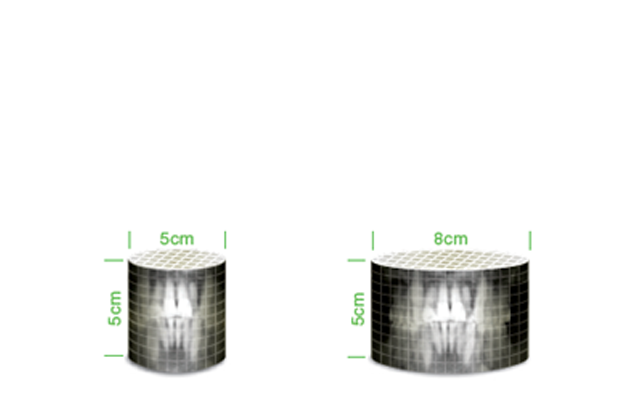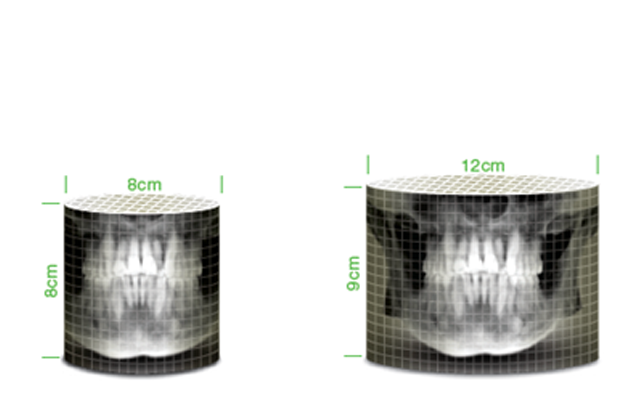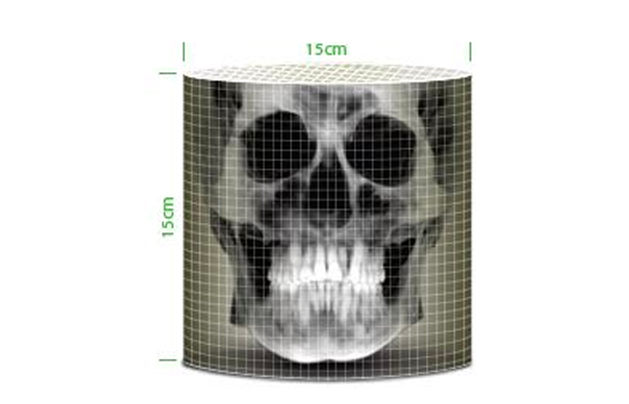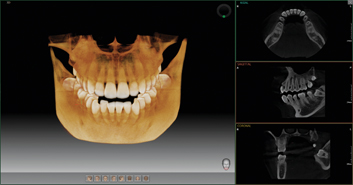 FOV 10X8
10 x 8cm FOV is ideal for dual arch scans of the entire dentition, including third molars, implants and surgical guides.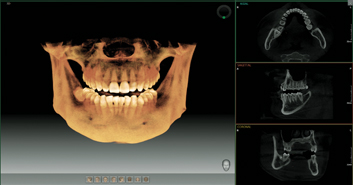 FOV 16X10
16x10 images provide the optimal information for diagnosis of the entire dental arch. In addition, both TMJ, implant planning and facial surgery treatment planning is possible.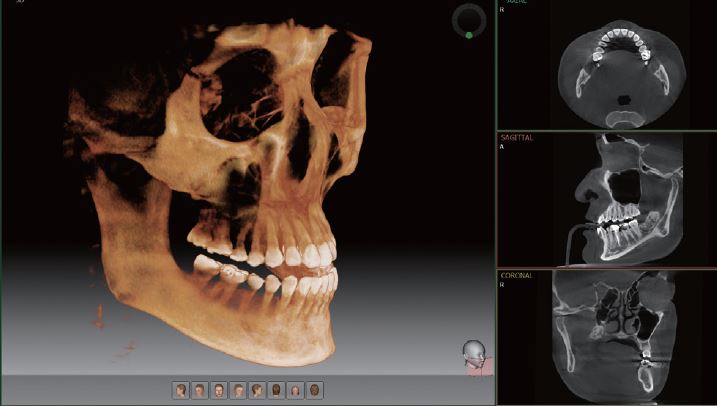 FOV 15X15
15x15 images from PaX-i3D Green enable you to do a diagnosis including oral and maxillofacial surgery.
The perfect FOV size will be helpful for complex orthognathic, implant, and orthodontic surgery.
PROFESSIONAL DIAGNOSTIC VALUE WITH PANORAMIC IMAGES
PaX-i3D Green Provides the most precise and high quality panoramic image. Clear and sharp panoramic image brings you better diagnostics. Enhanced details especially in the anterior and dental roots can be viewed. These consistently high quality images will become the new standard of panoramic imaging.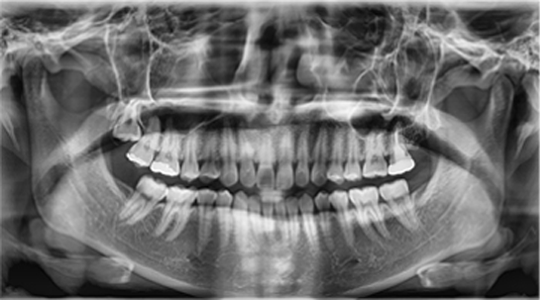 MAGIC PAN
MAGIC PAN creates a more superb panorama image. It is acquired through the elimination of distorted and blurred images caused by improper patient positioning (Optional).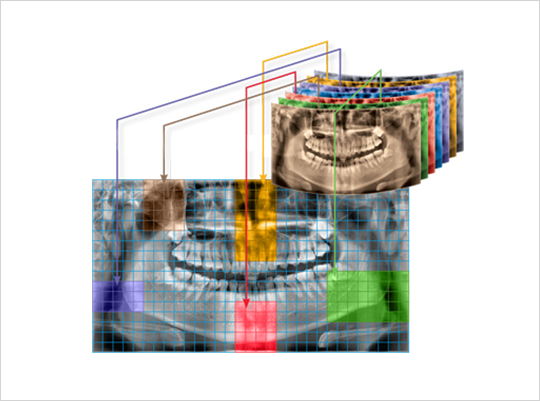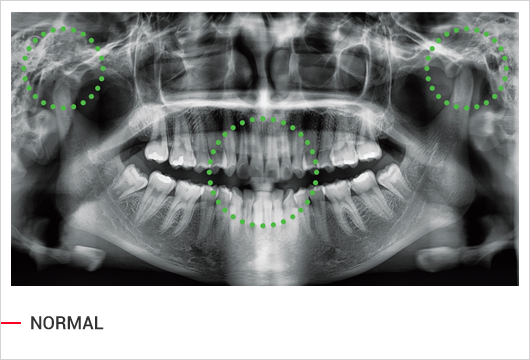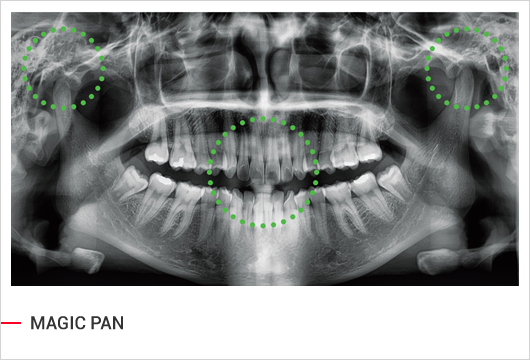 PROFESSIONAL DIAGNOSTIC VALUE WITH CEPHALOMETRIC IMAGES
PaX-i3D Green Provides optimal images with an exclusively designed sensor for cephalometric diagnosis.
Scan type Cephalometric
Scan type cephalometric offers two image sizes, LAT and FULL LAT, you can choose one of them based on the purposes of your diagnostic needs.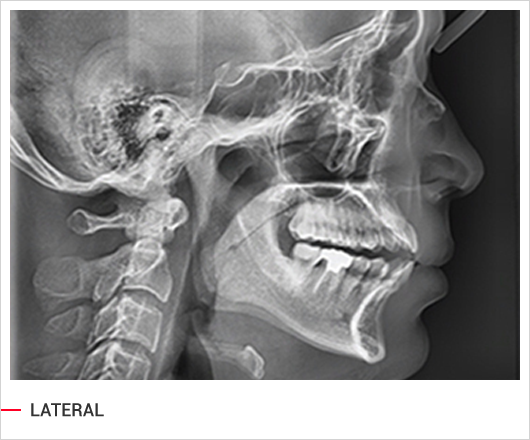 Provide specialized high quality images to suit
orthodontics and maxillofacial surgeries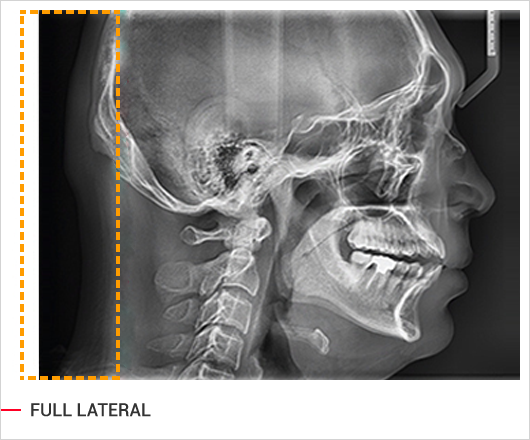 Full lateral gives 30% larger images and the occipital
area of the patient for comprehensive diagnosis. (optional)
OneShot type Cephalometric
Three different ceph image sizes reduce unnecessary X-ray dosage and scan the ideal area of cranial anatomy for your diagnosis and treatment planning.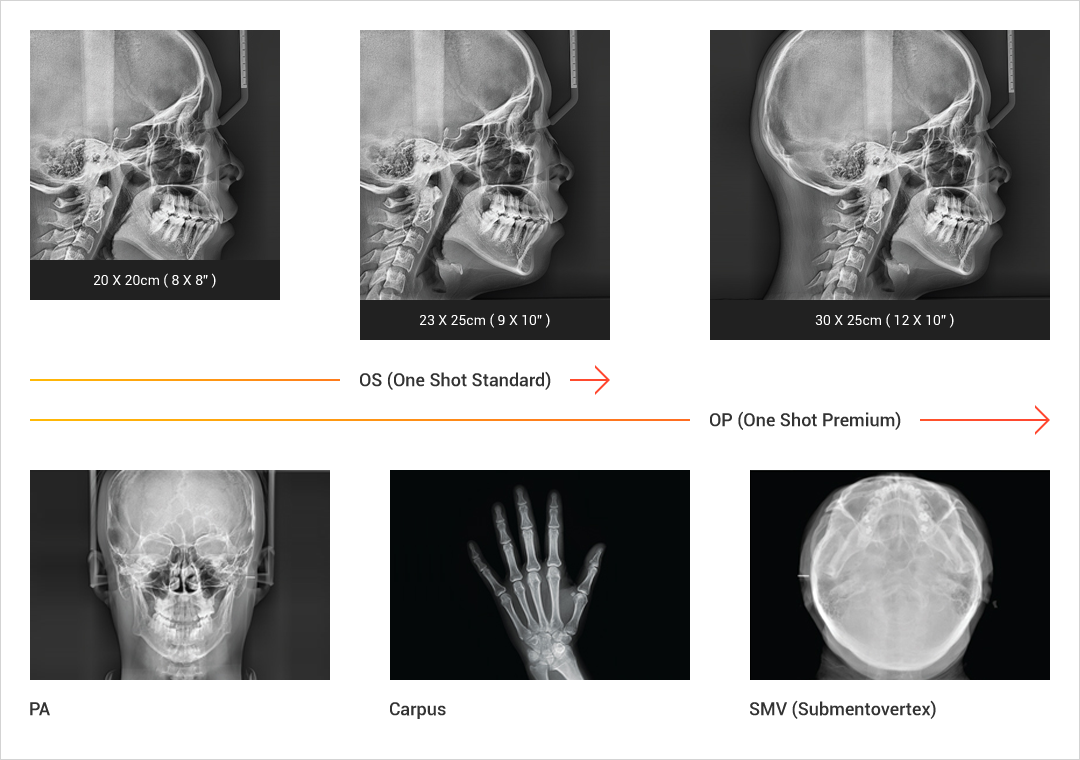 PRODUCT CONFIGURATION
CBCT
PANO
CEPH
SCAN
ONE SHOT
PaX-i3D Green
●
●
-
-
Pax-i3D Green SC
●
●
●
-
Pax-i3D Green OS
●
●
-
●
Pax-i3D Green OP
●
●
-
●
SPECIFICATION
Voxel Size
5X5 : 0.12mm / 0.2mm
8X5, 8X8, 10X8, 12X9, 16X10 : 0.2mm / 0.3mm
15X15 : 0.25mm / 0.3mm
Function
Pano + CBCT + Ceph
CT - FOV Size(cm)
10X8 : Multi [5X5 / 8X5 / 8X8 / 10X8]
16X10 : Multi [5X5 / 8X5 / 8X8 / 12X9 / 16X10]
15X15 : Multi [5X5 / 8X5 / 8X8 / 12X9 / 15X15]
Scan Time

* FOV 16X10 & FOV 10X8

Pano : 10.1sec(Normal)

Scan Ceph : 3.9sec
One Shot Ceph : 0.7-0.9sec

CBCT : 5.9sec (Mode : Low Dose / Ultra Low Dose)

* FOV 15X15

Pano : 10.1sec(Normal)

Scan Ceph : 3.9sec
One Shot Ceph : 0.7-0.9sec

CBCT : 9sec

Ceph FOV Size
SC
21X23cm (8.3X9.1")[LAT, PA, SMV, Waters View, Carpus]
27X23cm (10.6X9.1")/[Full LAT]
OP
20X20cm (8X8") [LAT, PA]
23X25cm (9X10") [LAT, PA]
30X25cm (12X10") [LAT, PA, SMV, Waters view, Carpus]
Gray Scale
14 bit
Patient Position
Standing / Wheel-Chair Accessible
Tube
50-99kVp (1 kV step) / 4:16mA (0.1mA step)
DIMENSIONS
Pano / CBCT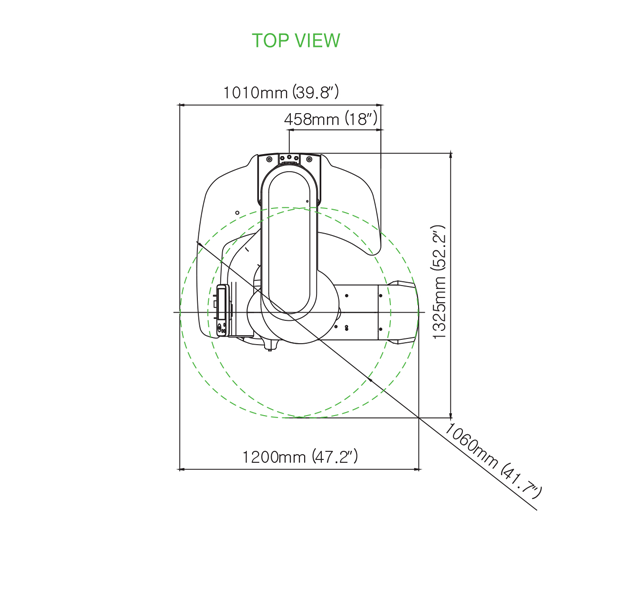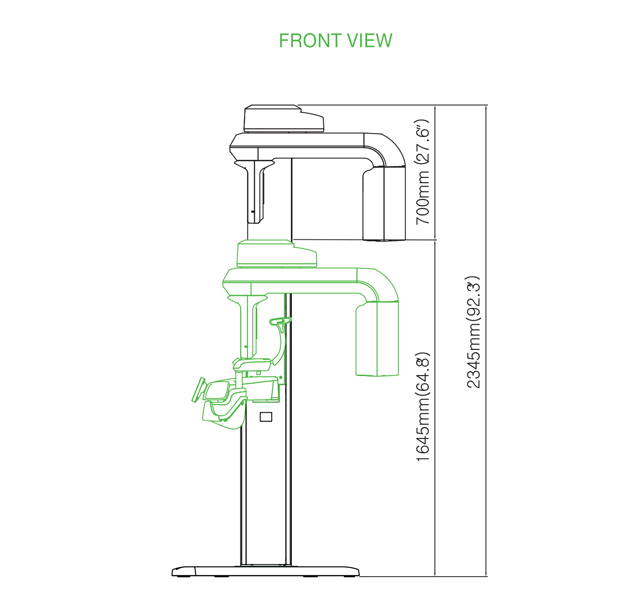 Pano / CBCT / OneShotCeph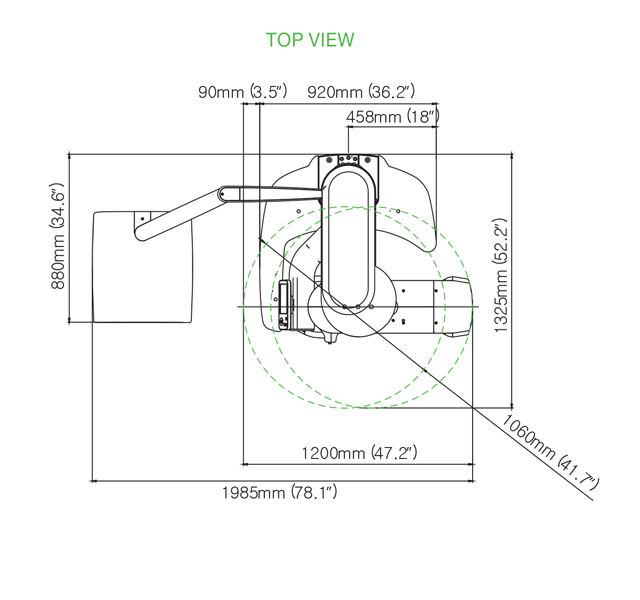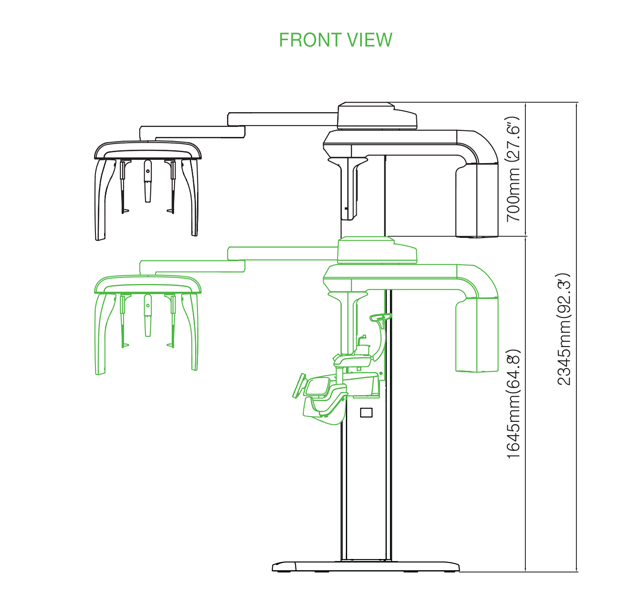 Pano / CBCT / ScanCeph